My kids are doing awesome in school, and I'm so proud of them!
Jacob got on the honor roll for the second marking period in a row (apparently they start honor roll in third grade - I didn't know this, since it was a loooong time before I ever made it as far as I remember). His behavior in class (for years) has been a challenge because he is so high energy and has a tendency to distract his classmates or do things he shouldn't while the teacher is addressing the class (like read, draw, etc.). We had major issues with this last year, but this year despite a brief slip, he has been able to keep himself mostly in check.
As a reward for his hard work with school, behavior, etc., we went shopping and he picked out a Kinex toy - the one that you create a roller coaster with (for ages 9+). That kid worked non-stop on it for two straight days until he put it together according to the instructions, and it turned out amazing! He LOVES it. It was beyond the price limit I put on the reward, but was so worth it!
Sydney is learning to read in kindergarten and is doing phenomenally well! She knows all her sight words without missing a beat, and words she doesn't know, she does an awesome job sounding them out. Because her report card was also excellent, she picked out a toy as well - a little horse drawn carriage for her barbies.
She has her very first loose tooth (that I thought was going to fall out any minute but it's hanging in there), and also learned how to blow bubbles with gum! Her sweet little face was so full of joy with those first bubbles!!
They both have been completely deprived of playing with other kids outside of school (aside from our sweet little neighbor Jessica), so I'm hoping that once we move back to our hometown where we'll have TONS of kids their age to play with, they will feel more fulfilled.
Jacob and Sydney still get along exceptionally well for brother and sister - especially being three years apart, but he's getting to the age and stage where his little sister is starting to annoy him. He needs to be around more boys his age. Same thing with Sydney - she is craving other little girls to play with who enjoy dolls, dressing up, and a break from her big brother who tends to criticize.
We're moving in three weeks, and we are all looking SO forward to it!
Kinex roller coaster to the left, and Jacob's latest train track creation front and center: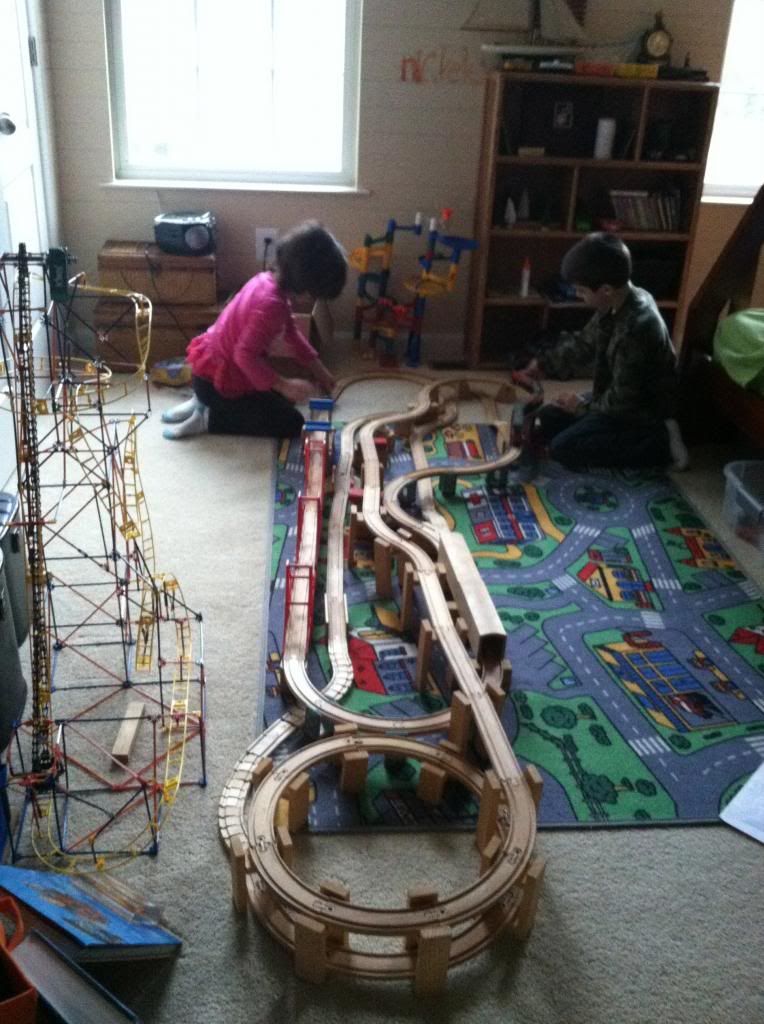 One of Sydney's first bubbles!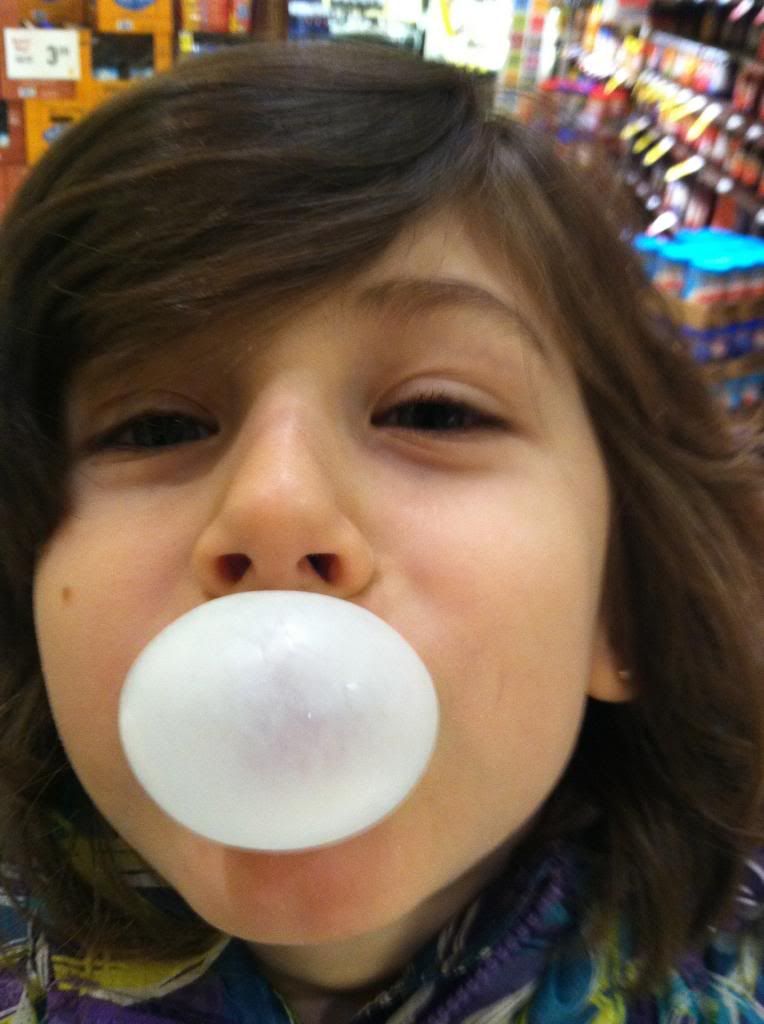 Dance party!!